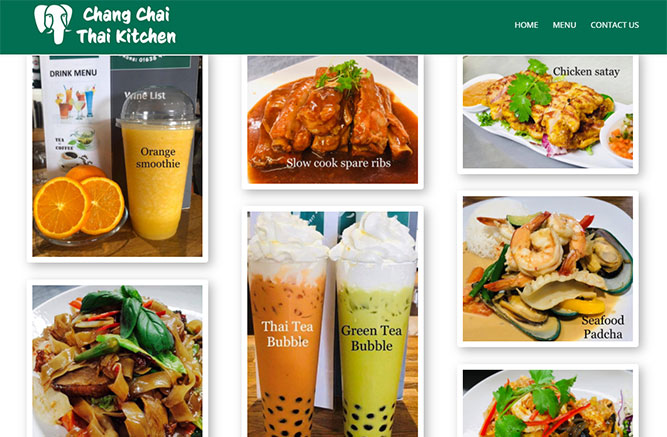 Chang Chai Thai Kitchen
Chang Chai Thai Kitchen are located in both Mildenhall and Ely. They serve authentic Thai food cooked by expert Thai chefs.
Having had issues with previous web developers Chang Chai asked if we could provide them with a website for both their Mildenhall and Ely restaurants. This was carried out for them and they are pleased with the results.