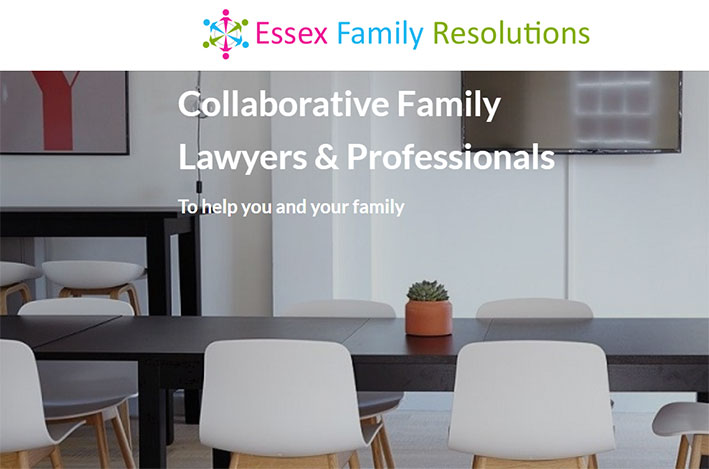 Essex Family Resolutions
Essex Family Resolutions are a group of professionals such as lawyers, counsellors and financial advisors. They help families who are going through the process of separation.
Essex Family Resolutions did not have a log or a website. We therefore designed their logo and used the colours to base the WordPress website. They wanted the website to display a list of their professionals and have various useful links to help families.